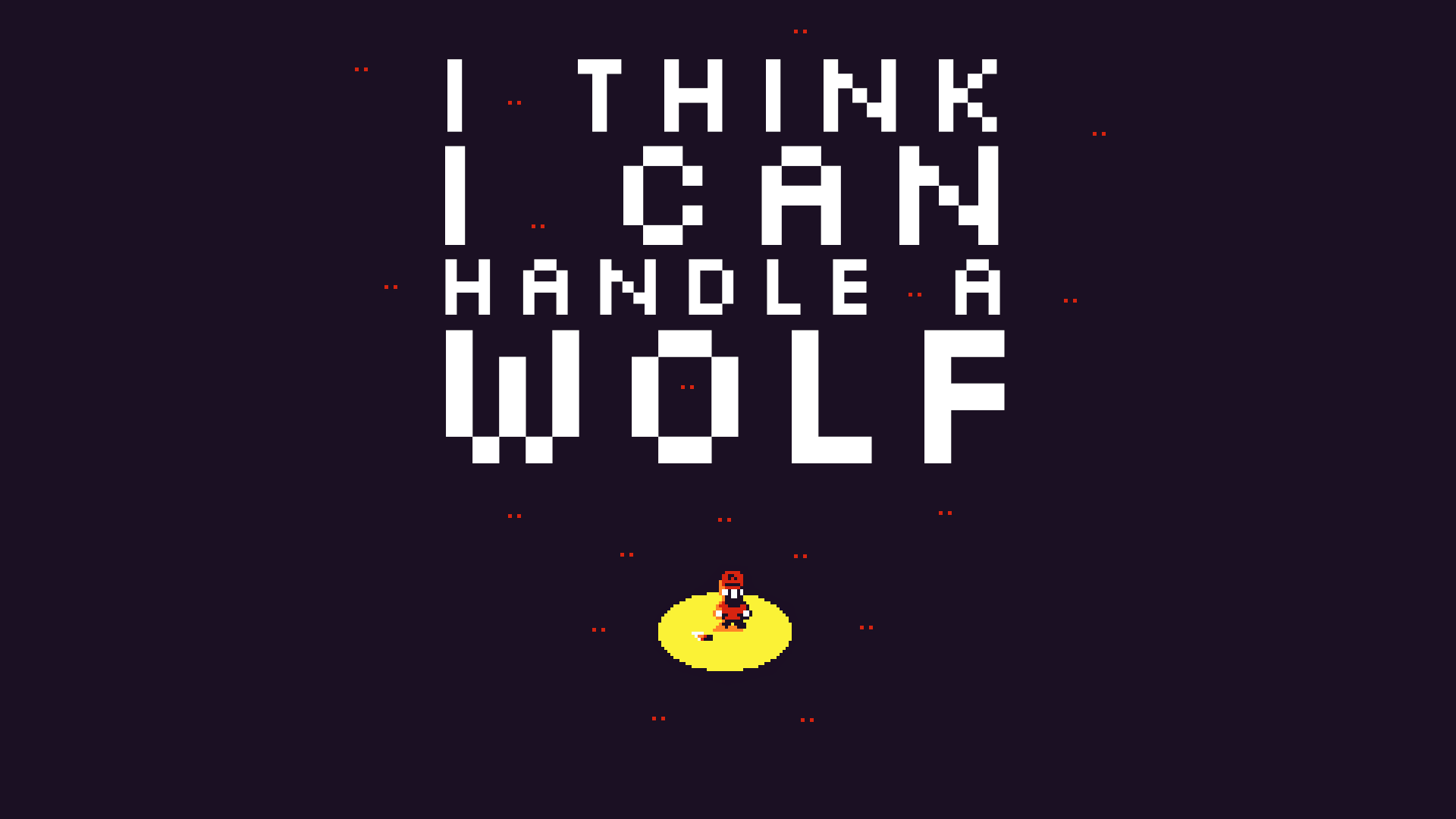 I Think I Can Handle a Wolf
"I think I can handle a Wolf" for 72 Hour Mini JAM 15!
Lost in the woods, you must stay in the light to avoid a fight with a wolf.
I watched a YouTube video once, fire is one of the most primitive and primal technologies we've got. It's essential for survival. Wolves don't like it so much.
Jam Build Features
Brave Protagonist!
Scary Wolf!
Infinite Fire Sources!
Light Torches!
Compelling Story!
Directors Cut Features
Survival Gameplay!
Throw Sticks into Fire!
First Aid Works!
Emergency Flares!
Longer Story!
Download
Comments
Log in with itch.io to leave a comment.
Oh yeah, I can totally handle a wolf! One wolf? One solitary, lonely wolf? No problems!
Alright, that was a blatant lie, but that didn't take away any of the fun I had trying to survive in these cold, dank woods! I've never been the best at survival games, and yet I always find myself getting drawn in by them.
The simple, fast gameplay is what makes this game so moreish. Play, die, repeat. I just spent a lot of time trying to see if there was an "end" or any way to survive or somewhere we needed to go. But naturally, all that happened was that I died. A lot. But I had fun doing it, definitely much more fun than being killed by a wolf in real life!
Keep up the great work! =)